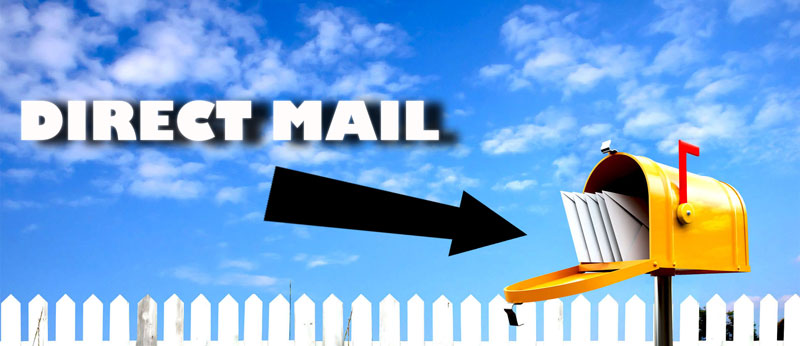 Whether your company is large or small, Offset House Inc. can provide targeted Direct Mail solutions that generate maximum impact and profit for your business. From start to finish, Offset House will design, personalize, print and mail brochures, postcards, fliers, business cards, logos, catalogs, invitations or whatever your direct mail campaign needs.
Our professional, experienced staff at Offset House Inc, use the direct mail industry's best hardware and software, to ensure your direct marketing efforts get attention and results.
DIRECT MAIL FAQ'S
Yes, we work with a third party vendor that we refer business to on a weekly basis and offers our clients exclusive discounts on mailing lists.

First Class – 500
Bulk/Standard – 200
Non Profit – 200

First Class Presorted – $0.43 – Letters / $0.79
Bulk Rate – $0.28 for Letter $0.55 for Flats
Non Profit – $0.17 for Letter / $0.40 for Flats

**All Postage amounts above are using a presorted rate that Offset House preps and mails the paper work, the prep for the mailing service is additional and our quotes do not include postage. Presorted rates are likely to be lower than the given amount above and we give our clients official paperwork from the USPS with the exact amount of postage required for the project. All postage checks MUST be made payable to the USPS or US Postmaster and Offset House will need postage checks prior to mailing drops.

Depending on current traffic of mail we have seen an average of 2-4 days on all accounts of First Class, Bulk Rate, and Non-Profit. However, if you want to mail with haste you are advised to use First Class postage. First Class postage is guaranteed to be in circulation with the post office in 2 business days. Bulk Rate and Non-Profit can take up to 10 days to go into circulation, in the past 25+ years we have been offering mailing services there has only been a handful of times that a client has waited 10 days on mailings and is normally around holiday seasons.

National Change of Address (NCOA) is a part of our mailing software that is industry wide. We have the ability with our software to change addresses on the mailing lists with a click of a button to find where the recipient moved and to also change their address on that specific project. Our clients find this helpful in updating their database.

No, there are endorsements that we can place on the document that if the situation comes up where it is not deliverable we can send that back to the client. This does require an account with the Post Office, we are able to aid in that process to get our clients set up.

If you are in the system and have a Non-Profit ID with the USPS then the answer is yes, if not; we can add in helping with getting you set up to do so.